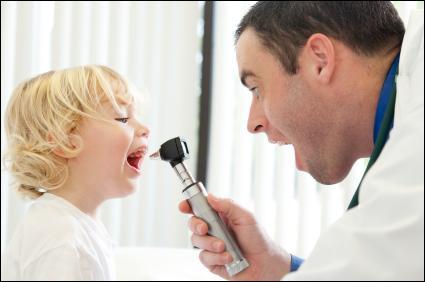 We've written about the City of Irvine's iCHP program before.  It's a terrific program where the city works with several organizations to identify families of limited income and kids under 19 access affordable or even free quality healthcare for their children.  The city works with the Children's Health Initiative of Orange County and helps them enroll in MediCal, California Kids, Healthy Families, or Kaiser Child Health Plan.  By helping kids get affordable or free health insurance that's paid for through grants, eligible families can get preventive health care services for children which is considerably cheaper than treating diseases and ailments that are preventable.
City Finance Commissioner Allan Bartlett is currently reviewing the city's budget and posted this message on his Facebook page  Monday night:  It's not the responsibility of the City of Irvine to provide health care for kids. I'm loving going through this city budget right now.  
He later wrote: This is one of those Suhkee Kang legacy bad ideas that needs to be done away with.
Another of Allan's friends incorrectly stated that it cost the city four employees at $40K each.
There's a small problem with Bartlett's statements.  There are both wrong.
Perhaps it's an inability to read a budget or grasp the value of preventative care in what it saves taxpayers.  But the program costs the City less than $10,000 a year which is spent most on printing costs and the cost of administering the program is covered by multiple grants secured by city staff.
So what is iCHP all about?  Eligible families, with children under 19, who live in Orange County meet certain monthly income standards based on family size can use one of several plans to get:
Full Medical Care
Vision
Dental
Mental Health
Hospital Care
And a family's immigration status doesn't matter.
More than 750 children in Irvine alone are enrolled in this program through the end of 2012 and iCHP has been hailed as one of the most efficient programs in the city.
But the Irvine Republicans just seem to hate the idea of any public money being spent on providing health insurance to kids in families with limited incomes.
Mayor Pro Tem Jeff Lalloway and Council member Christina Shea have both spoken out against these services in the past.  As a mayoral candidate in 2008, Shea was asked by the OC Register what's the one thing she'd cut from the city's budget. It was the iCHP program:
From the story:
Q. WATCHDOG: Christina Shea, if you could cut one thing from the budget, what would it be and why?
A. SHEA: "I would cut the I-CHP program (Irvine Children's Health Program Initiative) proposed by Mayor Pro Tem Sukhee Kang. It costs about $200,000 a year, and pays consultants to go door-to-door to help lower-income people get their children signed up for almost-free healthcare from the state's Healthy Families and other programs.
To spend money on this in a year when we had to borrow $6.5 million from our reserves to balance the budget – just doesn't seem right. And we might have to borrow again next year to balance the budget.
Healthy Families is one of the state's great health care programs for lower income families. But people can go to a local agency in Santa Ana to fill out their own paperwork. Government, in my mind, should not be paying to have people filling out forms. I mean, when are we going to go out to our community and start fixing people's washers and dryers? There has to be an element of personal responsibility. We shouldn't be filling out their paperwork; this is the individual's responsibility and would save the city $200,000. This is a waste of taxpayer money."
That $200,000 in 2008 is now under $10,000; divide it by the city's 220,000 residents and the cost per resident is less than a nickel a year.
It's no surprise that Bartlett serves on the Finance Commission as a Shea appointee.  Perhaps someday should he ever become a father, he'll appreciate the benefit of preventative health care for kids.  But more immediately, I'm concerned that he lacks the ability to recognize the city doesn't provided free health insurance to kids.  If he can punt that simple budget line item, what else is he not getting?  And cutting healthcare for poor kids?  Just heartless.
As George Carlin once said of Republicans: "These conservatives are really something, aren't they? They are all in favor of the unborn, they will do anything for the unborn, but once you're born, you're on your own! Pro-life conservatives are obsessed with the fetus from conception to nine months. After that they don't want to know about you, they don't want to hear from you . . . no neo-natal care, no day care, no head start, no school lunch, no food stamps, no welfare, no nothing! If you're pre-born, you're fine. If you're pre-school, you're fucked.  Conservatives don't give a shit about you until you reach military age. Then they think you are just fine, just what they've been looking for. Conservatives want live babies so they can raise them to be dead soldiers."