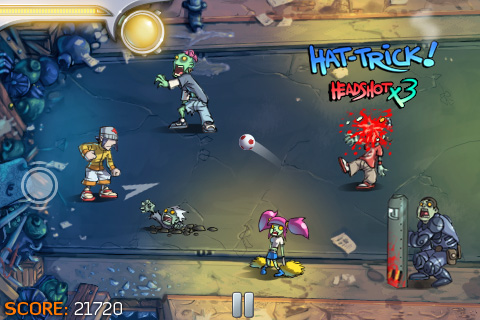 Every so often, I'll venture over to Santa Ana Sentinel, run by Santa Ana artist and part-time Santa Ana College instructor Omar Avalos who pens a blog about Chivas USA for Soccer Newsday.
Recently, he's noted increased marketing of the Los Angeles Galaxy in Santa Ana which he attributes to the city's flirtations with Chivas USA; actually, Santa Ana and Orange County are simply part of a comprehensive marketing program all over Southern California.  You'll see signs, ads, and billboards in Pasadena, San Fernando Valley and Long Beach among others.  Chivas USA, not so much.
In his posts about Santa Ana, soccer and Chivas USA, Avalos continues to insist that there is still a chance that Chivas USA will relocate to Santa Ana.  He's done so here, but you'll have to actually scroll through individual posts for the details.
On March 9, he wrote: "Psst, remember when Chivas was testing the possibility of moving to Santa Ana? Well that is, in fact, NOT off the table."
On April 22, he wrote: "
Chivas owner Jorge Vergara needs to understand the importance of the Santa Ana soccer market and take it as seriously as the Galaxy has been doing lately. Although he wants to field a team in Los Angeles proper, those hopes are dependent on whether or not USC decides to demolish the Sports Arena and build a soccer stadium there, or whether or not USC sells all of that land and the Arena to Vergara, which would be a costlier fix for him.
Even if USC sells all of that land to Vergara, I don't see a deal of that scale closing by the end of 2014. It's said that Chivas USA's lease at the Stub Hub Center (former Home Depot Center) ends in 2014.
In the meantime there was a place–the only place–that was openly proactive about bringing Chivas USA, and that place is Santa Ana. There is, undoubtedly, an important soccer market in Santa Ana, all that is needed is a city council brave enough to make Santa Ana a top-flight soccer town by housing a pro team here."
Actually, there's no table to even put a deal on.
We've chronicled how much money would be required to bring Chivas to Santa Ana and how its just not feasible with a city in the financial straights it's in.  But some people just can't let go of the idea of MLS level soccer in Santa Ana.  So because Avalos continues to fuel the idea Chivas is still talking to the city, we contacted Jose Gonzalez, Santa Ana's PIO for answers.
He writes, "In speaking with the City Manager, he informed me that there are no negotiations going on with Chivas USA.  He also checked with the other executive directors and they confirmed the same information."
So much for the notion Chivas USA might still come to Santa Ana.  Dead in the water.  Zombie soccer.  To wit, Avalos' post in his soccer blog today mentions a possibility of relocating Chivas USA to Queens, NY.  So perhaps he has finally let go on this fantasy of an MLS professional team in Santa Ana.