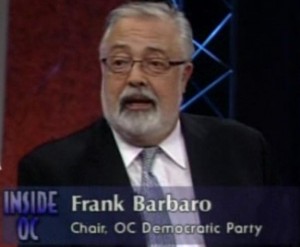 This came in the DPOC:
"In this hour of great tragedy, we extend our prayers and deepest sympathy  to the families and friends of those who were killed in Arizona this past weekend. Our prayers and thoughts also go out to those who remain hospitalized, including Congresswoman Gabrielle Giffords.
Regardless of political belief or ideology, we must be united in sending a message that our Democracy cannot survive if we condone violence or the threat of violence against those who serve in public office or against those members of the general public who participate in our Democracy.
We must commit ourselves to addressing our political differences in a civil, non-violent manner and we must condemn those, no matter what their political ideology may be, who would use violence to threaten our Democratic process.
As we grieve over this terrible event, we go forward together, resolute in the belief that violence has no place in politics, not here in Orange County or any other place in our Nation."