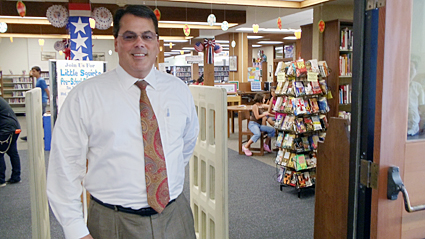 A new political hit site has debuted against 4th district supervisor Shawn Nelson and as political hit sites go, it's a little lame.  The site www.nowaynelson.com has a photo of Shawn Nelson sitting on bricks of gold and the defintion of hypocrite below the photo and three links to stories about Nelson's pension enrollment in the most generous plan offered by the county — until we exposed it.
Don't expect any new contact here between now and election day. And thanks for the snub boys. The site has stories from the Voice of OC, the Register and Red County, but not ours.
This is the latest in a series of political hit sites with candidates Al Amezcua, Larry Agran, and Sal Tinajero all targets of attack from political opponents.