I had prepared these remarks for the NUFF forum in case they wanted something a tad more formal.  Since I didn't get the chance to present them there, Easter weekend seems to be the appropriate time to offer these thoughts here.
The Register's Alan Bock wrote on his blog recently, and I'm paraphrasing a bit, that "what a significant number of American "progressives" believe the traditional Constitution-fearing limited government that kept the U.S. in good stead is simply unbearable to them." He was talking about healthcare reform.
There's a belief that Liberals fall into two distinct categories, both of which are comprised of people who want to take something from others without having to pay for it.  This includes limousine liberals and a second group that gets lumped together and this includes union members, teachers, trial lawyers, the mainstream media, gays/lesbians, and anyone Glenn Beck might call a socialist, Maoist, Marxist or communist (and we'd include ChristianS who believe in social justice in this group).
I take issue with these descriptions of liberals.
I'm a liberal.  I own my own home, I own my own business, I employ working mothers and single mothers and give them all the flexibility they need to balance their professional and personal lives.  I coach youth sports. I'm active with my PTA.  I volunteer.  I go to church. I pay my taxes.  I give to charities. I care about my fellow human beings.  I am an active participant in my children's lives. 
I'm a liberal because I think public education and schools are important, and I believe that the men and women who teach our children should get the same level of investment and commitment our government gives the military.  I think it's a shame Congress only pays 40 percent of what it said it would to fund special education and No Child Left Behind was never fully funded, shifting these unfunded federal mandates onto states and school districts when defense contractors can waste billions in Iraq or on weapons systems that don't work. I recognize that access to a good education doesn't guarantee everyone the same measure of success. But education ought to give everyone the same opportunities.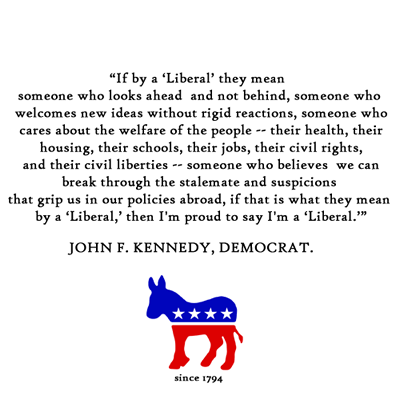 I'm a liberal because I believe healthcare is a basic human right.  Just about everyone in this country is one catastrophic illness away from bankruptcy.  If we do nothing to reform healthcare, the costs will expand from 17 percent of the family budget today to 24 percent of our incomes by 2020; It was 11 percent under Bill Clinton.  If we can spare no expense defending our citizens from enemies, why not invest in defending them from catastrophic loss due to serious illness?
I'm a liberal because I don't think you go to church on Sunday to learn life lessons by examples left by Jesus and then spend the rest of the week screwing over your fellow man in ways our Savior would completely disapprove of.  I think it's criminal how we treat the most vulnerable in our society.  The very young, the very old, the homeless, the physically ill, the mentally ill.  They need our compassion and not our contempt. And while help for these people can come from churches and charities, it also comes from someone in government. This is the Hubert  H. Humphrey manner of society looking out for each other.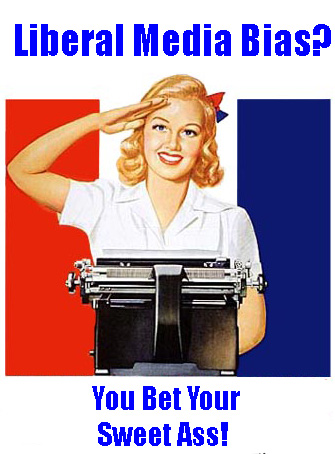 I'm liberal because I believe a well regulated free market curbs unfair competition.  So many US companies don't hire workers here to manufacture goods we used to make here.  Companies are having products made in China for pennies on the dollar and sometimes with child labor.  And I think that's wrong. I'm a liberal because I remember when America led the world in making things here instead of having it done offshore.  And I'm a liberal because I believe unregulated markets create things like AIG, Toyota, Countrywide and Enron.  Unregulated markets breed greed.
I'm a liberal because I believe clean air and clean water are essential to the long term sustainability of our planet.  The reported high cost of dealing with climate change now will be nothing to what we'll pay later by doing nothing.  Developing renewable energy sources will break our dependence on foreign oil and shore up our economy and the environment at the same time.
I'm a liberal because I believe the Bill of Rights applies to everyone no matter what your race, creed, color, sexual orientation, or political affiliation. None of these things should deny you the same set of rights that everyone else has and this includes the right of anyone to marry the person they love. 
I'm a liberal because that freedom means more than how much I pay in taxes and whether or not the government sets rules others find intrusive.  Those who complain that their freedom is being inhibited by the government because they can't smoke in the restaurant I'm dining in frankly amuse me.  I think having a smoking section in a restaurant is like having a peeing section in your community swimming pool. 
Freedom is a much bigger commitment than how much in taxes you pay or how laws are made. If you want low taxes and small government, try Darfur.  If you don't like a law, work to change it.  And recognize that the courts can still decide if a law is legal or not just because a majority passed it.