On Sunday Oklahoma Senator Tom Coburn took to the Senate floor about 9 hours before the 1 am vote on the Senate Health Care Reform bill and told Americans that their only hope to stop the passage of the bill was to pray that a member of the majority party not make it for the vote.
"What the American people ought to pray is that somebody can't make the vote tonight," he said. "That's what they ought to pray."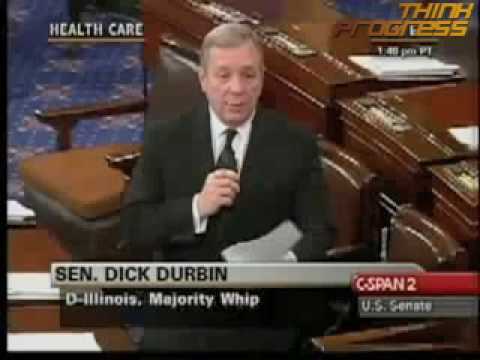 If Coburn's plea wasn't crazy enough, apparently there are people out there crazy enough to follow those instructions and then call CSPAN this morning wondering if the prayers backfired and harmed Senator Inhofe from Oklahoma, causing him to miss a procedural vote this morning.
"Our small tea bag group here in Waycross, we got our vigil together and took Dr. Coburn's instructions and prayed real hard that Sen. Byrd would either die or couldn't show up at the vote the other night," the caller said.

"How hard did you pray because I see one of our members was missing this morning. Did it backfire on us? One of our members died? How hard did you pray senator? Did you pray hard enough?" he continued, his voice breaking.
Watch it yourself:
Inhofe was at the Sunday vote, but missed another procedural vote this morning. Inhofe is still quite alive and plans to return to the Senate for later votes this week.
So, to all those Christians out there who actually followed Coburn's advice and prayed for the demise of a Democratic Senator I have but one question.
What would Jesus Say?
What Would Jesus Say about praying for harm to come to someone? What Would Jesus Say to those who pray to prevent 40 million Americans from having access to health insurance and health care?
What Would Jesus Say indeed?