Quick — what do "Mean Jean" Schmidt (R-OH), Michelle Bachman (R-MN), House whip Eric Cantor (R-VA) and Rep. John Campbell (R-Newport Beach) all have in common?  Ok, besides that they're a little nuts with things like Obama's Kenyan Birth Certificate.
All four made Politico's list of controversial House Republicans considered vulnerable by a new PAC called Stand Up America, according to this story in Politico.com.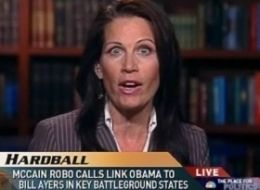 From the story: "The PAC is being run by Democratic consultant Aaron Ament, who worked on Hillary Clinton's presidential team as an online adviser, and Mark Longabaugh, who headed an independent expenditure that helped defeat former GOP Rep. Marilyn Musgrave last year.
"Michele Bachmann questions the patriotism of the President and First Lady and advocates armed sedition against her own government; John Campbell introduces legislation to inflame "birther" crackpots; Eric Cantor intentionally misrepresents facts in House debate; and Jean Schmidt questions the patriotism a Vietnam veteran and fellow colleague in the House,"
"The words and actions of these members of Congress are outside the bounds of decent debate and we intend to stand up and defeat them at the ballot box."
This is fantastic news for Irvine City Council member Beth Krom who is on track to raise more money in CD-48 than any previous Democratic challenger.