There's a story in the Washington Post today about how a prominent law professor at Pepperdine University, Douglas Kmiec, a conservative Republican who's pro-life, was denied Holy Communion last April at a mass for Catholic business people that he later spoke to at a dinner.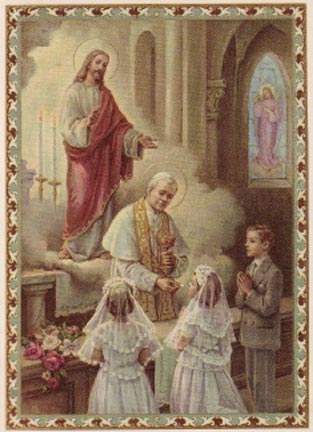 Kmiec's "sin."  He endorsed pro-choice Barack Obama for President.
Kmiec is a private citizen.  He doesn't hold office.  His personal beliefs are in-line with the Catholic Church, yet he was denied Communion for what is obviously a secular political payback.
The Bishops and Priests certainly have a right to deny an individual Communion on the basis on sin. But many churches so rely on the not-for-profit status.  If these church leaders intend to use Communion to punish someone for their secular political beliefs, then kiss that not-for-profit tax status goodbye.