(Cross posted from the EENRblog)
I am part of the problem, I know I am. I shop at Target and I look for bargains when I can and it often comes at the cost of something important to me, such as fair labor practices, the environment, etc. I've vowed to do better and I've made my own lifestyle changes just a little at a time. I want to share my favorite finds and at the end I thought I would share my latest find.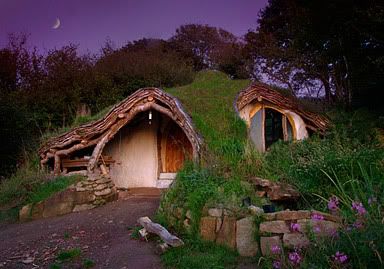 When we bought our new house I vowed to get rid of all the chemical cleaners that I use around the house. I had to tweak some things here and there and not everything has worked as well as I wanted it to, but I've found solutions for almost everything so far.
My favorite product line is Method, it's easy to get at Target and it is becoming even more available at other places. I use everything from their detergent to their air fresheners (My house is smelly between the puppy and the four year old, but the puppy really put a new twist on the term "stinky").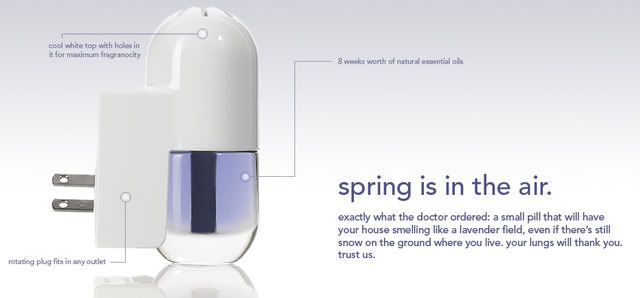 Love these!
And another plus for me are all the reusable cloths from the one to clean our wood, one for windows and the great one for the wood floors. I don't have to throw anything away, I just wash them with my towels and sine the cleaners are non-toxic, it's not a worry. I also got a static duster which works great for dusting. No brainer.
Method doesn't have something for toilets so I found the perfect solution, I use Ecover's product which smells great and is works just as well as the nasty chemical cleaners.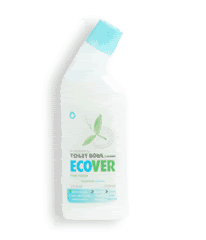 I just discovered they have a stain remover as well! I have to try that and the cubes they have for our automatic dishwasher is also a nice alternative to the chemical choices in most supermarkets.
Now, I'm not as industrious as some but there is also the option to make your own cleaners with a very short list of ingredients. Consumer Reports has a great list to of what all those nasties mean on your toxic cleaners.
BUYING AND USING COMMERCIAL CLEANING PRODUCTS

A growing number of less-toxic commercial cleaning products are now available in stores and online. However, because manufacturers are not required to list all of their ingredients, unless they are active disinfectants or known to be potentially hazardous, it can be a challenge to find the least-toxic formulations. The following steps can help:

1. Know the warning labels. All household cleaners that contain known hazardous chemicals must carry a warning label that spells out potential risks, along with precautionary steps and first-aid instructions . In general, the more serious the safety warning on a product, the more likely that it poses risks to your health and the environment . Products labeled "Poison" or "Danger" are more toxic than those labeled "Warning" or "Caution":

"Danger" refers to products that are corrosive, extremely flammable, highly toxic, or poisonous . Commercial toilet-bowl, oven, and drain cleaners often bear this label .

"Caution" or "Warning" are catchall terms for many other hazards, so scan for specifics, such as "Vapor harmful," "Causes burns," or "May be fatal or cause blindness if swallowed."

"Irritants" refer to substances that cause injury or inflammation on contact.

"Corrosives" refer to chemicals that destroy tissue.

"Sensitizers" are ingredients that can cause allergic reactions and chronic adverse health effects that become evident only after continuing exposures.

"Chronic Health Hazards" may include effects ranging from sterility and birth defects to cancer.

2. Don't assume that environmental and health claims are true. In many cases, manufacturers can make claims that are neither independently verified nor regulated. Among the most common claims found on cleaning products are the following:

•Nontoxic. This implies that the product will cause no harm to the consumer or environment. However, there is currently no standard definition for this term, and unless otherwise specified, there is no organization independently verifying the claim .

•Natural. Though widely found on commercial cleaning products, the term "natural" doesn't necessarily mean much. There's no standard definition for this claim in industry, so manufacturers can use it as they please. What's more, just because something is "natural" doesn't mean it's less toxic, or non-irritating. Even cleaners that are safe enough to eat, like lemon juice, can be irritating to the eyes or skin.

•Environmentally friendly. While this label implies that the product or packaging has some kind of environmental benefit or that it causes no harm to the environment, there is currently no standard definition for the term. Unless otherwise specified, there is also no organization independently verifying this claim.

•Biodegradable. This term is somewhat meaningful, but it can be misleading. "Biodegradable," which implies that a product or its packaging will break down in nature in a reasonably short period of time, has been only loosely defined by the federal government.
Scary isn't it?
My next move is personal care products from shampoo to toothpaste. I love Tom's of Maine's Mango toothpaste and was so glad to find one that I liked! I'm working on the others because I am transitioning right now.
Here is a list of my favorite "green" sites that I use to research these things and to find new products.
The Daily Green is a great resource from everything to green news to trading information on recipes. Love it!
Green Home Guide is a nice place for things like home improvement and "green professionals".
Organic Gardening is a great resource, sadly I had to hire a gardener because I just haven't been able to keep up with everything!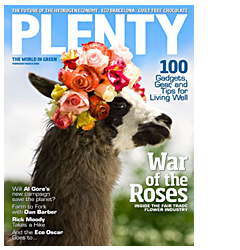 My favorite environmental magazine is Plenty and one of the reasons is something all magazines should offer, you can subscribe and read it online. You can flip pages etc. I know it's weird, but I know I would probably buy more magazines if I could read them this way. The only other subscription I have is to The Nation and I can recycle it because it's non glossy paper, I love it. And there is also E as well another great Environmental magazine.
Global Green and Echoing Green enough said.
There are so many out there but I'm going to start with these.
Now, the new find that makes me happy? I stumbled upon something called A Greater Gift. Yes, finally, a place to buy gifts where I can feel a bit better about where I put my money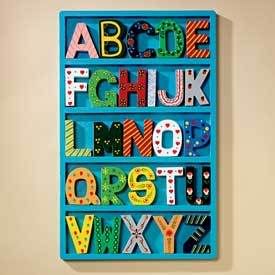 A Greater Gift is a program of SERRV International, a nonprofit alternative trade and development organization. Our mission is to promote the social and economic progress of people in developing regions of the world by marketing their products in a just and direct manner.

Our goal is to alleviate poverty and empower low-income people through trade, training and other forms of capacity building as they work to improve their lives. SERRV has worked to assist artisans and farmers for more than 55 years through the following:

* Marketing their handcrafts and food products in a just and direct manner.
* Educating consumers in the United States about economic justice and other cultures.
* Providing development assistance to low-income craftspeople through their community-based organizations.

SERRV International was one of the first alternative trade organizations in the world and was a founding member of the International Fair Trade Association (IFAT).

We offer our artisan and farmer partners up to 50% advance payment on orders. This advance helps them to purchase raw materials and have a more regular income so they can avoid high interest rates from borrowing locally.
I'm thinking of getting their Easter Basket for Charlotte and I have so many birthdays and other opportunities to give gifts, it would make me feel better to spend my money and know it's going to help someone and have it be a fair trade for both of us.
Now, I know the best argument is, why do we need all this crap? We don't. I've also found myself asking if I really need something before I buy it and what will happen to it when I no longer need it? And another great thing? Freecycle, I belong to my local chapter and it's a great place to ensure that items that might still be usable to someone else doesn't wind up in a landfill.