HT to Wonkette via Kos, from CNN
This was too good not to pass along.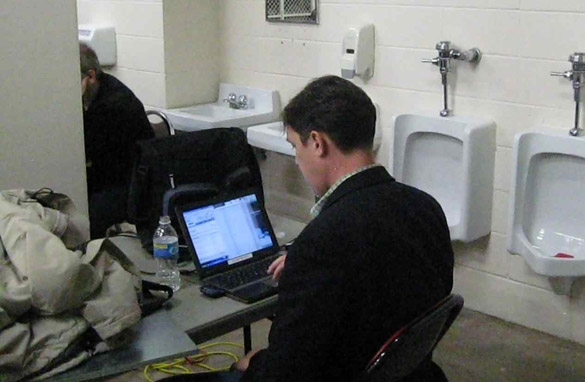 The Men's Locker Room at the Austin, TX Berger Activity Center serves double duty as the filing room for the Clinton press corps. One wonders, don't they think these things out in advance?
"These accommodations should in no way be taken as a commentary on the quality of our media coverage," said Clinton spokesman Doug Hattaway.