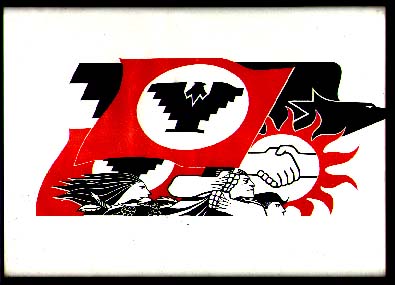 The United Farm Workers announced yesterday that they have endorsed Senator Hillary Clinton for President.  The UFW, which was founded by Cesar Chavez and Delores Huerta in 1962, has long fought for the rights of law wage earning families and immigrants.  The endorsement should help Senator Clinton gain even more support from the Latino community which will be crucial for her in the upcoming California primary.
"I am very grateful for the UFW's support," said Clinton. "You work in some of the most difficult conditions imaginable, and you do it with courage, optimism and determination.  I am humbled to have your support — and you will have mine."
As a financial supporter of the UFW I am pleased with this endorsement and it thus seals my support and my vote for Senator Clinton after initially leaning towards John Edwards.  There are some within the blogosphere that have tried to paint Hillary as "no friend" to the Latino/immigrant community, saying that eating tacos at King Taco is the extent of her support for Latino's.  I am quite sure Arturo Rodriguez, the President of the UFW, and the others in the UFW would not be supporting her if this was the case.